Celebrities plans for xmas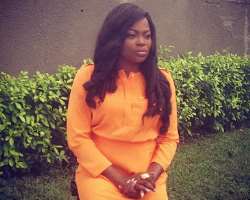 As one of the biggest festival in the life of Christians is fast approaching , different people are seen running halter skater to make the festival a memorable one with friends and families . But while some celebrities are going from one location or studio to the other doing their normal work, others have concluded plans of giving themselves a good threat this season knowing fully well that all works and no play makes Jack a dull boy. Here is what they said , Enjoy .
There should not be any work on Christmas--- Funke Akindele
Christmas is supposed to be celebrated at home with ones family and friends. There is no work for me on that day and there is no supposed to be work on that day.
I will celebrate with God Almighty--- Funnybone
I have decided to celebrate with God Almighty. After the church that day, I will be going to Cool Fm Praise Jazz. After the praise jazz, I will go to and spend the rest of the day with my family and friends. I just want to celebrate that with my creator.
I will be working---Ejiro Okurame
On that day, me I will be working. I don't have holidays for this Christmas. I have been on location in Port-Harcourt for the past two months and I will still be there till maybe after Christmas. I wish I could be back before that day to come and celebrate the season with my family.
,b>I will be on set---Eniola Badmus
I will be working on that day, in fact, I will be on set that very day.
It will be a resting day for me--- Kehinde Bankole
I am going to rest that day. I will like to hang out with my family, friends and alos, to go and watch movies in the cinema on that day but I am not going to work
I will be celebrating mine at water spring-- Funke Daramola
I will be celebrating my Christmas in Ikogosi, a water spring in Ekiti state. I choose that place because, it is very close to nature. I have also, decided o do a war against domestic violence with my friends and colleagues in the industry. That is our own way of giving back to the society.
I will be traveling--- Princess Chineke
I will be traveling to New York for the Christmas. I need a place to chill out with friends and I believe that is the best place to do that. For now, I have stopped taking works for this year as I need to give myself enough rest. I hope to bounce back fully to work when I come back.
I am no longer taking jobs for this year---Aremu Afolayan
I am seriously going to spend my Christmas with my family, I am no longer taking any job this year. I want to be be with my family for the Christmas. So, I am going to celebrate the Christmas here in Lagos with my family.
© 2013 Nollywoodgists.com
Click the link below to go to...
Sweet 16; Catch Uche Jombo On The Runway!
TALES ABOUT KELVIN LUCIANO'S 'REBRANDED' PMAN
Alleged Gigolo, Aremu Afolayan Secretly Marries Lover In Abuja
Davido's HKN Gang In Alleged Theft
Seven-Year Jail Term Proposed For Social Media Critics- Atiku Condemns the bill
Dr. Sid's Marriage Attracts Notable People...Justus Esiri's Presence Felt [Pictures]