Most Abused Celebrities Of The Year [ See Full List ]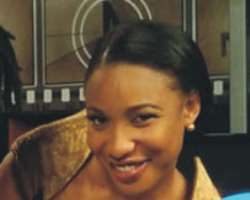 Most celebrities have enormous fan base and are quite intelligent,but since no one is perfect on the course of the year they have done certain things that caused mass criticism. below are the top most abused Nigerian celebrities on blogs, as released by NG entertainment forums, Facebook and Twitter
1. Tonto Dikeh
No Nigerian celebrity best describes Lady gaga than the self acclaimed "Poko Queen". The talented actress, singer, dancer, activist has been the subject of many controversies ranging from Envy, Bleaching, Indecency,delinquency, etc
2. Cossy Orjiafor bosoms
Reputed to be the largest natural bosoms created ever! These shy looking bosoms has been a cause of several controversies on social media, with its carrier granting it freedom of expression and independence.It is always victimized for being to large and always showing itself to our faces
3. Beverly Osu
Facebook, Twitter, Forums are normally used to connect people with their loved ones and interest but for this lady it has been used to connect her with her haters. Reputed to being the first Nigerian to have life sex on a reality show, This osu lady has given racist and tribalist every reason to make fun of her name by always sharing intimate details of her life to the public(they might probably be lies)
4. Femi Fani Kayode
Gone are the days when people only fight with guns and bombs, "FFK" as he is fondly called is the originator of Nigeria first ever "INTELLECTUAL CIVIL WAR". I am yet to find someone that can compete with him on controvertial historical facts, This man knows all these like the back of his palms and he is greatly disliked by many igbos for his claims.
5. Toke Makinwa
"Beauty" she has got it, "Dress sense" she is on point, "Talent" she is not bad either. but I still do not know why many Nigerians hate her so much, but the funny thing is she does know how to handle her criticism and you never find her fighting on social media with a fan.She just broke up with her man who dated her for 12years.. so sad
6. TB Joshua
The fastest way to stop my mum from travelling is to tell her that TB Joshua predicted an accident, that is to tell you the extent of the track record of this faith healer. Ironically this man is mostly criticized by believers who argues that his deeds are often suspicious and mysterious. This has also led to so many fake accounts on Facebook and twitter using his name like for example an account on twitter(@TBJoshuaOnline) tweeted "ASUU strike would end when Arsenal starts winning trophies"
7. Afrocandy
Nigerian first pornographic actress, whom should not have been on this list if not for the conservative nature of the Nigerian populace. Known for starring in the Low budget Romantic Thriller "Destructive Instinct", this mother of two has no reason why she can't dress the way adam and eve dressed when God created them. She often claimed Nigerians are being hypocritical in their media orientation.
8. Eniola Badmus
This talented plus sized actress popularly known as "gbogbo bigz girls" in the box office breaking comedy "Jenifa" has had a fair share of criticism for being fat. She however still remains active on Instagram and Twitter which shows she might however not be moved by it.
9. Wizkid
An English writer once said "Talk is Cheap" but as a celebrity whatever you tweet is definitely expensive and can be the headline that could mar your career, that was the case of the most followed Nigeria celebrity on Twitter when his tweets suggested that "he is proud" and does not appreciate his fans. With his ever growing fan base I think its about time someone told him he needed a PR manager and should stay off Social media.
10. Goodluck and Patience Jonathan
He's known for his trademark hats…she's known for her eccentric language
He had no shoes…She now has 3 PHd's
He brought "goodluck" to Nigerian football…she's "mama peace"
This are just the few ways of describing the "Bonnie and Cylde" lovebirds of Nigerian politics
A wise man once said its impossible to please all Nigerians and indeed this Gentle and reserved Couple has had a fair share of insult from the Nigerian populace
Others include: Karen Igho, Ahmed Musa, Gambo, Senator Yerima, Maheeda, Jim Iyke, Juliet Ibrahim, Stella Oduah.
If you know any you can add yours to the list...