Eagles slide in December Fifa rankings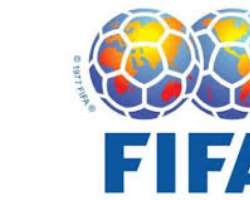 African champions, Nigeria have dropped one place in the latest rankings released by World Football governing body, Fifa.
The Super Eagles notched up 730 ranking points but are now ranked 37th in the World and fourth in Africa in the latest rankings released on Thursday.
The Ivory Coast, Ghana and Algeria who were all unmoved from the rankings for November are the three African countries higher placed than Nigeria in December's rankings.
Nigeria's highest position in the rankings is fifth, a feat which was achieved in 1994.
Spain remains at the summit of the World rankings for December with 1507 points while Germany, Argentina, Colombia and Portugal complete the top five places in the latest classification.
The next monthly rankings will be released on January 16, 2014. (SUPER SPORTS)