Before banning rice importation – Punch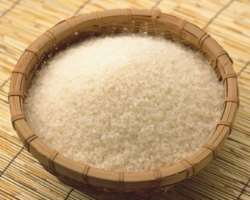 The Federal Government has ramped up its rhetoric on banning rice imports in its avowed resolve to ensure local self-sufficiency in the staple.  On paper, this looks rather good and suggests that for once, our government is toeing the path of sound economic choices. But there is a right way to pursue a good policy and a wrong path. The challenge is to ensure that the ultimate goal of ending our foolish dependence on rice imports is not derailed through self-defeating strategies. In a country where successive governments have, over the last four decades, failed in almost all economic ventures, this is a grave concern. It is important that in our latest attempt to redress our food crisis, we do not compound it.
The government deserves all stakeholders' support in the goal of achieving national self-sufficiency in rice production and milling. Currently, estimates of the volume of rice imports in Nigeria are staggering. The figure of N365 billion spent each year on rice imports given by the Agriculture and Rural Development Minister, Akinwunmi Adesina, is believed by some to be under-stated. The Association of Rice Importers of Nigeria suggests that this figure does not take into account the high volume of rice smuggled into the country through an interminable variety of routes. The ministry however admits that 'Nigeria is the largest importer of rice in the world,' accounting for about 25 per cent of all rice imports into sub-Saharan Africa. Parboiled rice imports from Thailand alone range between $700 million and $800 million per year. Additional tonnages come from India, China and the United States, with broken rice (rice broken in the milling process) imported from Senegal. Of the estimated 5 million metric tons annual demand for rice in the country, 2.1 million MT is imported.
The irony is that the nation has the capacity to produce enough rice to meet local demand and even more for export. This is well known and there have been efforts to boost local production and milling and end the suffocating dependence on food imports. The missing link has been the ability to design a workable comprehensive programme and to stick to it to the very end until it meets set targets. The Goodluck Jonathan Administration has the opportunity to make the crucial difference if it avoids the pitfalls of the past. There should be an all-inclusive strategy along the entire value chain, linking farmers, millers, marketers and industry. Policies put in place to boost production should also be harmonised with fiscal policies.
Policymakers should keep their eyes on the ball; the ultimate objectives should be to stimulate massive creation of jobs, achieving food security, reducing the import bill, modernising agriculture and fostering industrialisation. The short, medium and long-term perspectives should feature in the planning process.
We do not support a premature ban on imported rice until certain minimum conditions are met. The first is that local production and milling capacity must be sufficiently high or well on its way there before any sweeping ban. The ministry has begun a programme to equip 230,000 rice farmers in 10 states for dry season farming among other initiatives. Umar Husseini, who heads the ministry's policy, research and statistics department, stated that these programmes had already yielded 690,000 MT in the year to April 2013 with 1.2 million tons expected by the end of the dry season.
Adesina had also unfolded an earlier plan to procure equipment to establish 100 rice mills, which he said would process 2.1 million metric tons of Thai grade rice. We had faulted this project earlier because the implied state involvement in a purely commercial enterprise almost certainly guarantees failure, going by past painful experience. We believe that the $1.2 billion being borrowed from the China Exim Bank for this project may end up going down the drain. Government should only set policy, provide incentives and allow the private sector to establish and run commercial enterprises. Borrowing for doomed state-run projects is unwise.
The views of key stakeholders such as the various chambers of commerce, Rice Farmers Association of Nigeria, distributors and rice millers, who say sufficient machinery and production facilities should first be put in place, must carry some weight.  Also critical is the ability of the government to curtail widespread rice smuggling. Unless there are adequate local substitutes, smuggling, with the attendant loss of revenue to the state, job losses and stifling of local agriculture and processing, will make nonsense of national aspirations.
There should be no sudden ban; the government should doggedly pursue all efforts to raise local production through private enterprise. The state should assist with proactive incentive policies, storage facilities and provision of soft loans through banks and microcredit institutions. Local production must reach an appreciable percentage of domestic demand before any outright ban; instead, graduated increases in import tariff should be adopted as domestic production increases.
The government should avoid at all costs, the type of needless confusion it has created in the automotive business through its premature increase in import tariff on vehicles when local production and value-adding support industries are miserably inadequate.