ASUU strike : UNN lecturers defy FG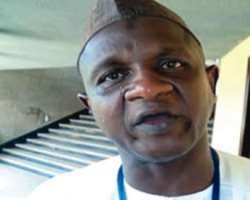 Lecturers at the University of Nigeria, Nsukka(UNN) on Monday defied the directive to resume academic activities as the lecture halls remained locked.
A correspondent who monitored the situation reports that a few students were seen roaming about the school in disappointment.
Some of the students expressed dismay that academic activities had yet to commence in the university.
Mr Desmond Ozoemena, a 200-level psychology student, pleaded with the government and the Academic Staff Union of Universities (ASUU) to reach an agreement and resume classes by January next year.
"ASUU and the federal government should save us from this quagmire because students are the worst-hit by this strike.
"Some of us have joined bad gangs or engaged in one criminal activity or the other while some have even lost their lives as a result of the strike,'' he said.
Miss Jennifer Ndigwe of the Department of Mass Communication appealed to ASUU to consider the students and resume classes.
'The government should do all it can to meet the lecturers demand while ASUU on its part should give government time to provide the needed infrastructure and return to classes,'' Ndigwe said.
Meanwhile, the Chairman of UNN-ASUU, Dr Ifeanyichukwu Abada, said that lecturers were waiting for their sack letters.
Abada said that as long as the government had not fulfilled the agreement, the strike would continue.
'Lecturers are ready to resume work as soon as the government meets their demands. We are waiting for the government's sack letters as the deadline ends today,'' he said.
When contacted, Prof. Malachy Okwueze, the Deputy Vice- Chancellor for Administration, said the institution had reopened in line with the directive.
"We reopened the school on Dec. 2, and opened resumption registers in all the departments as directed by the federal government.
"At the end of today, the university authority will know how many lecturers resumed. Some of them are complying.
"We have done what the government asked us to do. The government will decide what next to do at the end of today,'' he said.