NIG to drive e-Business campaign in Nigeria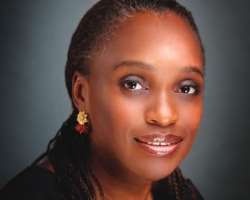 The Nigeria Internet Group, a not-for-profit, non-governmental organisation promoting the Internet in Nigeria, is collaborating with the Nigerian Communications Commission for the annual electronic business conference with the theme, 'E-Business: Broadband Technology, an Important Tool for Accelerated Growth and Development.
The Minister of Communication Technology, Mrs. Omobola Johnson, is expected to lead other dignitaries in the sector to the forum slated for Lagos.
The NIG President, Mr. Adebayo Banjo, in a statement made available to our correspondent on Sunday, described e-business is as an Internet technology-driven business, which has continued to be a catalyst to accelerated economic growth in many countries globally. With so many developments in the Nigerian Information and Communications Technology sector, Nigeria, he said, had already joined the rest of the world in driving its economy with e-business.
He pointed out some of the most significant developments in the sector, which include the African mobile phone/personal computers and liquid crystal display's $10m worth manufacturing plant set up by RLG in Osun State.
Banjo said the major achievements previously recorded in the sector
included the sale of 2.3 GHz spectrum, re-delegation of .ng TLD, the
budding e-payment services and emerging international fibre cables from Main One and Globacom.
These achievements, he said, were what ignited the strong desire in NIG to organise the forum slated for December 12-13 this year.
The forum, he added, will examine critical success factors to
e-business adoption in Nigeria such as improved broadband penetration, pervasive e-payment services, skilled manpower, appropriate legal and regulatory framework and the political will of the government to implement the right policies, among others.
The conference will attract experts from and outside the country.
Other dignitaries include the Executive Vice-Chairman of the NCC, Dr. Eugene Juwah, and the Director-General of the National Information Technology Development Agency, Dr. Ashiru Sani Daura, among other NIG Board of Trustee members.