Ken Emekayi Is A Fraud And Has No Power To Sack Any Member Of Tony Nwoye Campaign Organisation...Count Us Out Of The Supplementary Election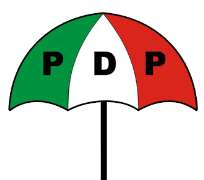 The attention of the ICT Unit of Comrade Tony Nwoye Campaign Organisation has been drawn to a purported charade carried out by Mr Kenneth Emekayi where he claimed to have suspended Hon Osita Ezenwa and Hon Ken Arinze from Anambra State PDP
We want to state categorically clear as follows;
1. That Mr Emekayi is not a member of PDP and thus has no power whatsoever to suspend any member of PDP in Anambra state or elsewhere in the country
2. That Ken Emekayi was expelled at the 280th meeting of the National Working Committee (NWC) of the PDP that held in Abuja
3.That 0n the 22nd of August,2011 the South-east Zonal Working Committee (ZWC) of the party announced the suspension of Ken Emekayi and seven members of the party in the state for alleged constitutional breaches and anti-party activities. They were alleged to have breached Article 21.1(a), 21.1(b), 21.1(h), 21.1(i) and 21.1(j) of the PDP constitution by engaging in acts likely to bring the party to disrepute
4. That INEC in its letter to the PDP dated 11th of August, 2013 and addressed to Bamanga Tukur stated that Ken Emekayi was expelled from the PDP and that the commission has not received any letter from the PDP where Ken Emekayi was pardoned
5.That Ken Emekayi's accomplice Mr Olisa Metuh has an unrepentant penchant for creating crisis in the PDP as his bed fellow Emeakayi accused Metuh in August 2011 of fuelling crisis in the state and for allegedly withdrawing Money from the party's state account in collaboration with his uncle, Chief Emma Nweze
6. That both Olisa Metuh and Ken Emekayi should explain to Anambra State PDP members the various roles they played in corroboration with APGA and amount running into millions of Naira each of them have been accused of collecting from APGA to rig the shameful Nov 16th Guber election in the state.
Like we have addressed in previous press statements, the likes of Olisa Metuh and Ken Emekayi who think they can play god in Anambra state, who think they are PDP Super stars and those like them who ascribe to themselves political immortality should be prepared to fight this battle to a logical conclusion. God who gave us the strength to endure sleepless nights of campaigns and more will prove to Olisa Metuh and Ken Emekayi they are mere mortals and pawns in his hands. They will be caught in their web of deceits and through their mischevious schemes they will be scattered, AMEN.Therefore let him that thinks he stands take heed lest he fall (1 Corinthians 10:12)
We commend all our supporters that have been with us through these turbulent days and implore them to stay at home on Saturday 30th of Nov, 2013 as Tony Nwoye Campaign Organisation will not take part in the INEC supplementary election.
Signed
Phar Ikeagwuonwu Klinsmann
Mazi Okwu Okwu
Mazi Orjika Chidi
Hon OkonkwoPaul
Hon Igboka Maduabuchi
ICT AND COMMUNICATION UNIT
TONY NWOYE CAMPAIGN ORGANISATION
[email protected]