HURIWA, AFRIRIGHTS Back AGF On MTN's Non-Prosecution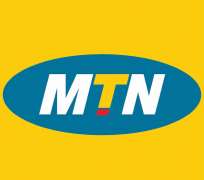 A democracy inclined non-governmental body-HUMAN RIGHTS WRITERS ASSOCIATION OF NIGERIA (HURIWA) and its parent body-ASSOCIATION OF AFRICAN WRITERS ON HUMAN AND PEOPLES' RIGHTS (AFRIRIGHTS) have jointly thrown their weight behind the decision of Nigeria's Attorney General and minister of Justice Mr. Mohammed Bello Adoke (SAN) not to bring charges against Nigeria's frontline telecommunication services company MTN over alleged perversion of course of Justice as demanded by the erstwhile Osun State governor Brigadier General Olagunsoye Oyinlola (rtd).
Besides, the groups passed a vote of confidence on the professional competence, patriotic commitment and zeal of the federal Attorney General and minister of Justice Mr. Mohammed Bello Adoke (SAN) and urged President Goodluck Jonathan not to accede to the campaign of calumny being waged by a group to discredit the nation's chief law officer for standing by the constitutional provision and principle of rule of law and refusing to pander to the whims and caprices of political forces loyal to the deposed Osun state governor.
The groups also challenged those claiming conflict of interest against the federal Attorney General in consistently maintaining his principled stand against the huge mountain of political pressure not to prosecute MTN Ltd over alleged forgery and perversion of the course of justice to display to discerning Nigerians any valid, credible, verifiable and irrefutable claims to show that Mr. Mohammed Bello Adoke is a shareholder in MTN Ltd.
In a statement endorsed jointly by the national Coordinator Comrade Emmanuel Onwubiko and national media Affairs Director, Zainab Yusuf, and made available to journalists in reaction to a publication accusing the Federal Attorney General of alleged conflict of interests and refusal to act on police investigation report concerning a case of conspiracy, forgery and perversion of the course of Justice involving MTN Nigeria Communications limited, the groups said the Nigerian Constitution empowers the nation's law officer to exercise discretional powers in deciding the merit or otherwise of instituting any legal proceedings against any person or companies.
Citing section 174(1) of the Nigerian Constitution of 1999 (as amended) which provides thus; "The Attorney General of the federation shall have power to (a) institute and undertake criminal proceedings against any person before any court of law in Nigeria, other than a court-martial, in respect of any office created by or under any act of the National Assembly", the groups backed the Justice minister for not filing any legal proceedings against MTN because according to them, the nation's Chief law officer was not in breach of the constitution.
HUMAN RIGHTS WRITERS' ASSOCIATION OF NIGERIA and ASSOCIATION OF AFRICAN WRITERS ON HUMAN AND PEOPLES RIGHTS also stated that from investigation they jointly carried out and information sourced from competent and independent sources both within government and private quarters, the call for the sack of the Justice Minister was politically motivated and a methodically choreographed witch hunt against the person and office of the current holder of the federal Attorney General for failing to abuse his power to prosecute the telecommunications firm just so as to satisfy the yearning of a political god father who lost out in the Osun State political scheme. The groups also stated that the decision reached by the Federal Attorney General on the MTN matter must have been reached altruistically and in compliance with extant legal provisions on administration of call logs by telecom companies in Nigeria even as it challenged the justice minister's accuser to show cause why their allegation is not to be dismissed as mere political tissues of concocted fabrications just so as to undermine the authority and person of the Nigerian minister of justice. The group also urged the Federal Attorney General to consider heading to court to preserve his good name should his accuser continues to 'pollute' public space with half-truths and innuendoes targeted against his integrity and professional competence.
According to the Rights groups, "We as pro-transparency groups are aware that the current holder of the office of federal Attorney General Mr. Mohammed Bello Adoke (SAN) has done nothing wrong in his legal decision not to unduly persecute one of Nigeria's most prosperous private telecom companies (MTN) in the political litigation which saw the exit through the court of Appeal's verdict of the then Osun State governor-General Olagunsoye Oyinlola. The claim that Adoke (SAN) is in breach of the law and guilty of conflict of interest is a redherring since there are no documentary evidence to show that he (Adoke) holds MTN shares".
"We hold the office of the Federal Attorney General in high esteem and as pro-transparency crusaders we will not hesitate to campaign for removal of any holder of this sacred office who compromises the sanctity of this office but we will only engage in this sort of advocacy only if there are convincing body of evidence to validate our resolve. But in this instance of the decision not to prosecute MTN Nigeria communications limited for alleged failing to furnish the National Judicial Council (NJC) complete call log of the retired president of the court of Appeal, Justice Ayo Isa Salami, we hold the fact to be self evident that the federal Attorney General did what is in the best public interest in exercising the powers to prosecute or not conferred on him by the highest laws of the land.
In his determination to so do we are aware that the federal attorney general satisfy his good conscience that MTN Nigerian Communications Limited is not in breach of any administrative statute guarding disclosure of call logs of her customers. We hereby challenge those accusing him of being in conflict of interest to go beyond mere conjectures and hearsays which are at best illogical and fallacious but to publicly tender documentary evidence to validate their allegations".
"We have forensically searched for evidence to show that Mr. Bello Mohammed Adoke (SAN) is in conflict of interest by not filing criminal proceeding against MTN Nigeria Communications limited in the said allegations of forgery and perversion of Justice and at best what we could see so far in the public domain by his accusers are only wild, unsubstantiated, politically -coated and collapsible bundle of allegations against a professional Nigerian who in his capacity as Nigeria's Attorney General has offered the best legal advice to Mr. President in these circumstances to preserve public good and avoid wrong use of his power to witch hunt a foreign investor who has immensely contributed to the economic well being of Nigerians."
HURIWA and AfriRights have also canvassed support for any genuine national effort to rid Nigeria of all traces of corruption but warned against false alarm and blackmail meant to score cheap political goals.
Specifically, a Lagos-based civil society group had on Wednesday November 20th 2013 alleged that: "The Attorney-General of the Federation and Minister of Justice is an interested party in this matter, owing to his shareholding in the telecoms outfit, and is, therefore, doing all in his power to ensure that MTN and its officials do not face justice for manipulating the call data records of chieftains of defunct Action Congress of Nigeria, the party's legal representatives and Justice Ayo Salami which were forwarded to the National Security Adviser and the State Security Services, at the instance of the National Judicial Council."