FIFA Emergency Committee decision on the Moroccan Football Association elections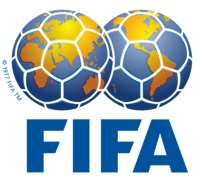 GENEVA, Switzerland, November 15, 2013/African Press Organization (APO)/ -- The FIFA Emergency Committee has decided today, 15 November 2013, not to recognise the elections held by the Moroccan Football Association (FRMF) on 10 November 2013. The decision was taken in view of the fact that the FRMF had not fulfilled its duty to comply with FIFA directives (article 13, par. 1 a) of the FIFA Statutes).
FIFA has asked the FRMF to adopt statutes in conformity with the FIFA Standard Statutes before organising new elections in the first half of 2014. In the meantime, the outgoing Executive Committee will be in charge of managing the FRMF.
The aforementioned decision will not have any effect on the organisation of the FIFA Club World Cup that is due to take place in Morocco from 11 to 21 December 2013.