Presidency: Jonathan can combine conference with 2015 election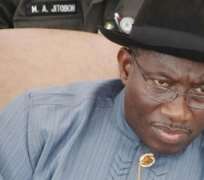 Against the background of calls for the suspension of the proposed national dialogue till after the 2015 elections, the Presidency said on Sunday that the President Goodluck Jonathan administration was fully disposed and capable of combining the organization of the conference with the it normal functions of governing Nigerians.
It said that the organisation of the proposed national conference would in no wise affect the administration's ability for preparing for the 2015 general elections.
The position of the Presidency was conveyed through the Special Adviser to the President on Political Matters, Mr. Ahmed Gulak.
Gulak speaking with the THE PUNCH , said there was no iota of truth in Abubakar's claim that government does not have the capacity to organise the two events almost the same time.
He however said the former Vice President was entitled to his opinion.
Gulak said, 'That statement was Alhaji Atiku Abubakar's opinion and he is entitled to his opinion.
'The truth of the matter is that this administration has the capacity to organise the national conference and prepare for the general elections.
'Once a framework is clearly cut out for the conference, it may not take too long for the issues to be presented and addressed.
'It will not in any way affect the preparation for 2015 general elections.'
Gulak was responding to a statement credited to former Vice President Atiku Abubakar in which he called on the Federal Government to halt the plan for the convocation of the conference.
Abubakar had claimed that the government lacked the capacity to organise the conference about the same time it is preparing for the 2015 general elections  because they are two sensitive issues.