AIRTEL, PHCCIMA To Work Closely On Entrepreneurship Development, Trade Fair, Others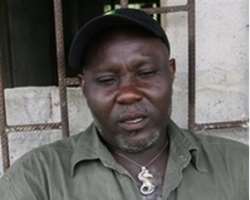 Airtel Networks Limited has said it will work closely with the Port Harcourt Chamber of Commerce in the area of Entrepreneurship development for our youths and also support PHCCIMA annual international trade fair among others.
Southern Regional Marketing Manager of the company, Mr. Oladipo Jolaosho made this declaration when he led a delegation of Airtel South regional executives on a courtesy visit to the chamber.
He said going through the activities of PHCCIMA its amazing that airtel took this long to get to know its invaluable contributions to the economy. "In Airtel our DNA is built around entrepreneurship and this makes PHCCIMA our ally as we both share similar visions" he said, adding that Airtel's dream is to be the most loved brand in the comity of telecom service providers in the country.
Jolaosho lauded the various PHCCIMA programmes assuring that Airtel will continue to explore areas of interest aimed at furthering relationship with the chamber, including on its annual international trade fair starting from this year. The Southern Regional Marketing Manager also promised to support PHCCIMA members in the area of cutting cost on calls and data as a way of adding value to the new found relationship.
In his remark earlier on the Port Harcourt chamber president, Engr. Emeka Unachukwu had thanked the delegation for the visit saying the chamber will continue to partner with organizations like Airtel whose objective is to make businesses thrive. " Our attraction to Airtel is as a result of the quality and competition the company has brought into the telecom business; we are not hyping your company because you are here, we believe that in a free economy prizes should be driven by competition and we are happy Airtel has come to prove other networks wrong with their rates.
"Airtel is the only network you pay the same rate across West Africa; we are also happy that Airtel is impacting on businesses with key interest in entrepreneurship and this is where PHCCIMA intends to partner with you. We must commend you for organizing an entrepreneurship forum however we will urge you to institutionalize it and we hope to partner with you in that direction". Unachukwu had also urged the delegation to partner with the chamber on its annual international trade fair while commending its prizing and quality of telecom service.