Jonathan seeks EU aid for stable power supply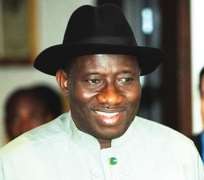 President Goodluck Jonathan is seeking the support of the European Union for providing stable electricity supply in the country.
Jonathan made the plea while receiving the new Ambassador of the EU to Nigeria, Mr. Michel Arrion, at the Presidential Villa, Abuja.
According to a statement by the Presidential Special Adviser on Media and Publicity, Dr. Reuben Abati, Jonathan identified adequate power supply as essential for rapid economic growth and job creation and called on the EU to extend a hand of support to the power sector as it had done in other developmental programmes in Nigeria.
The President also said the Federal Government would continue to give all necessary encouragement and protection to emerging industries in the country to ensure a steady economic growth and facilitate the creation of more jobs.
He said in protecting the emerging industries, Nigeria would not be acting differently from the advanced nations of the world, which, at similar stages in their development, put measures in place to protect their domestic production.
Jonathan said, 'We will need to protect the budding industries in Nigeria because we know that every country in the world that wants to grow industrially, at some stage, needs to put instruments in place to protect the upcoming industries in order to stimulate and sustain growth and employment.
'We have a lot of young people coming out of the universities and we have to plan for them.'
In his remarks, Arrion gave an assurance to Jonathan that the EU would give Nigeria all possible assistance for the development of its energy sector.