CHANNELS TV IS REAPING THE PAIN FOR MAKING ME A NATIONAL MOCKERY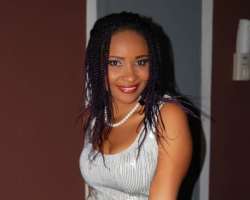 Months after the grammatical blunder 'My oga at the top' by the lagos state defendant of the Nigerian Security and Civil Defence Corp (NSCDC) Shem Obafiaye on a Channels Television breakfast programme -Sunrise Daily, brought him to National Mockery, he has for the first time since the ugly incident grant a National Daily, TheHeraldng an interview on the pain and the gain behind the grammatical blunder which has brought him fame and has fast become a comic phrase for comedians, social media and even clothe lines as it has been used to brand T-Shirts; produce video games and so many other stuffs.
In the interview he debunked the news of not knowing the name of his boss, which lead to him being refered to as 'My oga at the top' and the organisation's website by claiming that, 'I was only being careful with words as a security officer. We apply caution in all that we say and do. It was a live programme, the whole world was watching us, so, I did not want to be too free.''
Asked if the interview made or marred his career, he said, 'In the history of humanity, there had never been any human being that had instant fame like I did especially in a case that was meant to end negatively. My brother-in-law in london is even so excited about the incident that he promised to assist me make big money out of this supposed mess. He had already handed the matter to an agency over there to trade mark 'My oga at the top' but I just asked him to forget it, there's no need for that.''
He further stated that Channels Television apologised to him some days after the incidence and that they are reaping the pain for embarrassing him, as people who are now called for interview on the television station become skeptical if same thing will not happen to them in a situation they make some sort of blunder, before granting them the interview.
I guess I hear you sey 'E no easy to be popular' like a line in one of Lord of Ajasa's songs says. The fame and brand it takes many couple of years to achieve, the 'My oga at the top' crooner did by just goofing on a National TV. If I were him I would allow the registration of the phrase as a trademark so as to make everyone commercialising it accountable to me.