Nwodo urges APC to do more for 2015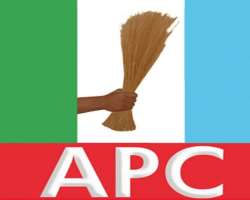 A former Chairman of the defunct Progressives Action Congress (PAC), Chief Charles Nwodo, has urged the newly registered All Progressive Congress (APC) to do more to take over power in 2015.
Nwodo, who gave the advice in a telephone interview described the registration of APC as a welcome development that would provide an alternative for Nigerians.
'The registration of APC marked a water shed in recent times in Nigeria politics, the first time that major political parties have successfully come together and transformed into one political party.
' Before now, it has been alliances or mere merger, which has never seen the light of the day,' he said
He said that the emergence of the party was a process, which involved mutual agreement by the merging parties contrary to the undemocratic means of forcing such mergers.
Nwodo advised the APC not to engage in exchange of words with the ruling PDP at this moment if its quest to wrest power from it was to be achieved.
He, however, urged the party to engage more in capacity building to make sure it established offices in all the 36 states.
He said: 'They should not negotiate with the members of the ruling party or any other political party to join them as it may affect the party negatively.
'Good products sell themselves; they should come up with good programmes that can attract people to join them.'
Nwodo stressed the need for the party to ensure internal democracy in the nominations of candidates for elections.
He said that would avail it a good opportunity to win the general elections in 2015 and beyond.
He expressed optimism that with a level playing ground, APC would be the party to beat in 2015 general elections. (NAN)