BH Kills Civilian JTF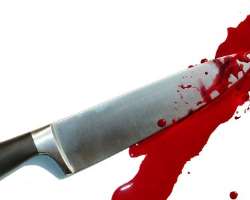 The JTF spokesman in Maiduguri Lt. Col Sagir Musa has confirmed that BH terrorists have killed one youth vigilante another one sustained injury .
Acording to him "both the deceased and wounded are in Shehu Umar Specialistt Hosital, Bulunkutu in Maiduguri metropolis".
"On hearing the news the troops were drafted to the area and have been ooersting in Mainok and sorrounding villsges with a view to wpprehend the culprits" Sagir said.
Reports from villegers hoeever indicate that five civilian JTF members were killed in Mainok and not one as the JTF claim. Lawan Umar the village head told Reuters "five members of the civiluan JTF were killed when they were attacked by BH members when they went hunting them on Friday".
In another development Lt. Haruna Sani spokesman of the Joint Multinational Taskforce in Baga has said that 20 civilians have been killed by the BH in Baga on Saturday.
In a release made available to Reuters on Sunday he said, " the sect members came armed and started shooting sporadically killing 20 civilians".