INEC's restructuring to ensure credible polls in 2015, says National Commissioner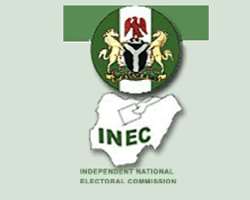 The massive restructuring of the Independent National Electoral Commission (INEC) is to enable it conduct free, fair and credible polls in 2015, Dr Nuru Yakubu, National Commissioner in charge of logistics, has said.
Yakubu told newsmen on Saturday in Gada, Sokoto State after monitoring the bye-election for Gada West State  Assembly constituency that, the processes for elections were also being reformed to ensure acceptability.
"We are introducing changes, reforming the system and incrementally improving the process.
"We will continue to improve the nation's electoral processes so that the 2015 elections will be the best in Nigeria," he said.
Yakubu pledged that the commission would remain impartial so as to enhance the credibility of the elections it supervised.
"We will continue to provide a level playing ground for all the political parties in all polls in the country.
"INEC has no candidate or any political party but will only declare the candidates with the highest number of votes in any poll," the national commissioner assured.
He said that the commission was deeply concerned about the absence of internal democracy in the registered political parties without which "our democracy would continue to falter".
Yakubu disclosed that the commission had embarked on sensitisation campaigns to reduce voter apathy in the country. (NAN)