Spindelegger: "Egypt needs to continue on its road towards democracy" / Austrian Vice-Chancellor on recent developments in Egypt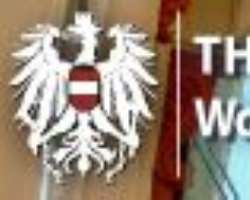 Spindelegger: Egypt needs to continue on its road towards democracy / Austrian Vice-Chancellor on recent developments in Egypt
VIENNA, Austria, July 5, 2013/African Press Organization (APO)/ -- "The deposing of democratically elected President Mursi by the Egyptian military is highly worrying. Military intervention is an unacceptable approach to solving a conflict in a democratic system", Austrian Vice-Chancellor and Foreign Minister Michael Spindelegger said in response to the most recent developments in Egypt. The Vice-President directed an urgent call to all the parties involved in Egypt to exercise restraint and avoid any further acts of violence. "The violence displayed over the past few days is alarming and must never be part of political confrontation. I offer my condolences to the families of the victims and call upon the security forces to protect the lives and well-being of the Egyptian citizens", Spindelegger said.
"The mass demonstrations of the Egyptian people are an expression of their serious dissatisfaction, deep frustration and their strong wish for true political change. However, confrontations and violence are no solution. Change must be brought about peacefully. Politics must now quickly return to the path of democratic institutions", Spindelegger said.
"Given the deep social disruption, any inclusive dialogue oriented towards compromise between all political, religious and social stakeholders is now more urgently needed than ever before. The country needs to continue on its road towards democracy. The Egyptian military will therefore have to arrange for free and fair presidential and parliamentary elections that are to be held as soon as possible to facilitate the transition to a democratically elected government", the Vice-Chancellor continued.
Concerning the 8000 Austrians currently in Egypt, Spindelegger referred to the comprehensive travel information published on the Foreign Ministry's website that has been updated today. "We are in constant contact with our European partners and travel organisers and evaluate the developments continuously. If it should become necessary, the crisis intervention teams of the Austrian Ministry for European and International Affairs can act at short notice", the Vice-Chancellor concluded.