Wall St. Dips, Investors Cautious Ahead Of Fed Beige Book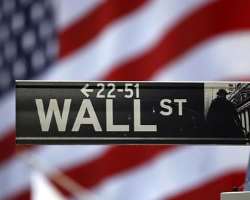 Stocks fell on Wednesday amid concern the Federal Reserve may ease up on its economic stimulus efforts, as market participants looked ahead to the release of the Fed beige book later in the day.
Investors will look to the Fed's beige book - a report on economic conditions of the Federal Open Market Committee, set for release at 2:00 p.m. EDT (1800 GMT) - for clues on the health of the economy and the longevity of the Fed's bond-buying program.
Major U.S. stock indexes fluctuated between modest gains and losses shortly after the open, signaling another volatile session. Losses were across the board, though recent decliners like energy and technology stocks fell less than other sectors.
The S&P 500 utilities sector index .SPLRCU fell nearly 1 percent, weighing the most on the index, while the energy sector index .SPNY dipped less than 0.1 percent.
Still, investors will likely hold off on big bets until Friday, when the key nonfarm payrolls report is released.
"There is some general caution out there. While the numbers this morning weren't surprising, they weren't something that would make people get into the market and take indexes to new highs," said Rick Meckler, president of investment firm LibertyView Capital Management in Jersey City, New Jersey.
"The Fed's beige book potentially could give some insight into how serious (the Fed) might be about tapering (stimulus efforts) which would trigger quick market reaction."
Trading has been volatile over the past few weeks in the wake of economic reports and comments from Fed officials that have hinted on when the Fed may start reducing its stimulus efforts, which have powered this year's stock market rally.
The CBOE Volatility index VIX .VIX shot up nearly 4 percent to 16.91.
The Dow Jones industrial average .DJI was down 49.47 points, or 0.33 percent, at 15,128.07. The Standard & Poor's 500 Index .SPX was down 5.16 points, or 0.32 percent, at 1,626.22. The Nasdaq Composite Index .IXIC was down 5.99 points, or 0.17 percent, at 3,439.27.
U.S. service sector activity picked up in May, an industry report showed, and the Commerce Department said factory orders grew in April, though less than analysts had expected. The market's reaction to both was muted.
A more important report came earlier in the day from the private sector, which showed companies had picked up the pace of hiring in May, though job growth remained sluggish.
Another report showed a gauge of U.S. labor-related costs fell in the first quarter by the most in four years.
The U.S. Treasury Department said it will begin a fresh round of sales of the General Motors Co (GM.N) stock it acquired during the government's bailout of the U.S. auto sector. GM shares were down 0.8 percent at $34.67.
Apple shares (AAPL.O) fell 0.5 percent to $447.05 after Samsung Electronics (005930.KS) scored a victory in the rivals' long-running dispute over mobile device patents.
Japan's Nikkei share average sagged to a two-month low Wednesday, weighing down global shares. European shares fell on concerns about a possible tapering of U.S. economic stimulus measures.
REUTERS