Ibari Ogwa Village sets to fete children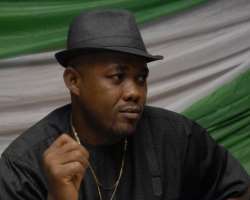 Creatively, the management of Ibari Ogwa Village has seen beyond the shores of redefining the annual children's day celebration by making it big this time, which however is another means of carrying families along in their day-to-day entertainment activities.
In a move to make it a reality, come this weekend, it will be a facetious gathering for mostly children and their loved ones as the management of Ibari Ogwa Village promises.
Also, as activities mapped out to thrill the children, the CEO Ibari Ogwa Village, Mr. Chukwudi Ofoha assures that the annual gathering which will be unveiling an enabling opportunity for them to hone and compete with their peers on singing, acting and dancing would afford them some prizes and freebies for participation.
Meanwhile, the event which is billed for May 26-27, 2013 would be featuring the reigning teenage performers, even as the likes of: B-Shine, Nani Baby, Star-Boy, and African Michael Jackson alongside Ichie, Laffigas, Uncle JB, Young Evangelist, Uncle O and few others would be entertaining.