Statement by IMF First Deputy Managing Director David Lipton at the Conclusion of his Visit to South Africa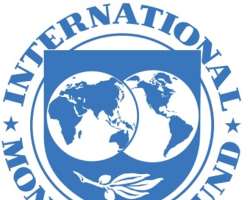 Statement by IMF First Deputy Managing Director David Lipton at the Conclusion of his Visit to South Africa
PRETORIA, South-Africa, May 10, 2013/African Press Organization (APO)/ -- David Lipton, First Deputy Managing Director of the International Monetary Fund (IMF), issued the following statement today in Cape Town:
"It has been a great pleasure for me to make my first visit to South Africa as First Deputy Managing Director of the IMF. I had the privilege to meet President Jacob Zuma and Finance Minister Pravin Gordhan, as well as Trevor Manuel, Minister in the Presidency in charge of the National Planning Commission; and South African Reserve Bank Governor Gill Marcus. I also had the opportunity to exchange views with representatives of labor unions, business, and civil society, and speak at an event hosted by the South Africa Institute for International Affairs and the University of Pretoria. Today, I had the pleasure of participating in a stimulating discussion on Africa, "Building with the BRICS', at the World Economic Forum in Cape Town.
"During my discussions with the authorities, we agreed that the global economic outlook continues to impact negatively on the South African economy. The global economy has moved to a three-speed recovery, with growth in Europe, one of South Africa's main trading partners, expected to remain negative in 2013. South Africa's growth slowed to 2.5 percent in 2012, also reflecting domestic developments, and is likely to remain sluggish in 2013 due to continued weak private investment and slowing consumer spending. In the medium term, South Africa's economy is projected to grow at an average of 3 to 3½ percent. This reflects, in part, the projected gradual global recovery and South Africa's public infrastructure investment program—a pillar of the structural reform agenda laid out in the National Development Plan.
"Against this background, we discussed South Africa's key challenge to raise growth, reduce high unemployment of 25 percent and reduce inequality. To this end, reforms are needed to strengthen education and vocational training, improve the functioning of labor markets, enhance product market competition, and promote a conducive environment for small businesses. Ongoing infrastructure investments to relieve power and transportation bottlenecks are also important to boost growth and encourage job creation in the private sector. The IMF welcomes the government's endorsement of the National Development Plan, which provides a promising reform roadmap, and encourages fast implementation of the plan to address South Africa's key challenges.
"A national growth bargain between the government, the private sector, and labor could facilitate reforms. Such a bargain could spell out monitorable commitments by each party to ensure the steps needed to promote high and inclusive growth are taken. Reflecting the interest of the unemployed who currently do not have a strong voice will be important."