BMW Recalls 220,000 Vehicles In Takata Airbag Issue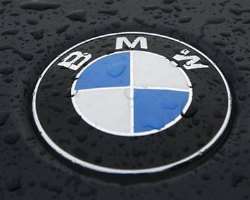 BMW (BMWG.DE) is recalling about 220,000 vehicles worldwide from model years 2002 and 2003 as part of a wider recall affecting airbags made by supplier Takata Corp (7312.T), BMW said on Tuesday.
The latest recall includes BMW's popular 3-Series sedans, coupes, convertibles and station wagons.
Last month, 3.4 million vehicles worldwide made by Toyota Motor Corp (7203.T), Nissan Motor Co (7201.T), Honda Motor Co (7267.T) and Mazda Motor Corp (7261.T) were recalled because of the airbags made by Takata, the world's second-largest manufacturer of airbags and seatbelts.
About 1.3 million of those vehicles are in the United States.
In the United States, the National Highway Traffic Safety Administration (NHTSA) said 42,080 BMW vehicles will be recalled.
BMW said that it was not aware of any injuries or accidents related to the issue, nor of any improper deployments of the airbags in its vehicles, company spokesman Dave Buchko said.
In each of the recalls, the Takata-made airbags for the front passenger seat may not inflate correctly because of a manufacturing defect in the propellant used in the airbag inflator. As a result, there is a risk of fires starting or of passengers being injured by metal fragments shooting up toward the windshield or down into the passenger foot well.
In addition to the 3-Series models from 2002 and 2003, BMW M3 Coupe and M3 Convertible are involved in the recall.
The Takata airbags involved in the BMW recall were made from April 2000 to September 2002 at Takata's plant in Moses Lake, Washington, BMW's NHTSA report said. At that plant, NHTSA said, propellant components in the airbags may have been produced with an insufficient compaction force.
The NHTSA report also said inflator propellant components made from October 2001 to October 2002 at Takata's plant in Monclova, Mexico, may have been exposed to an uncontrolled environment with too much moisture.
If either of these conditions occur, over time the inflator propellant could degrade, which could create a condition of excessive internal pressure within the airbag system when the bag deploys, NHTSA's report on BMW said.
Takata last month said it learned of the problem from an automaker it did not identify in October 2011 after an airbag deployment in Japan. It learned of a Honda accident in Puerto Rico the following month, according to documents filed with U.S. safety regulators.
From February 2012 through June last year, Takata could not reproduce the problem in testing, but that autumn the supplier was alerted to three additional incidents - two in Puerto Rico and one in Maryland - according to documents filed with NHTSA.
BMW's Buchko said that including all five manufacturers with cars involved in the massive Takata recall, only about a dozen or so improper deployments of airbags have been reported among more than 3.4 million vehicles.
REUTERS