Dreamliner Grounding Cost Qatar Airways $200 Million In Revenue: CEO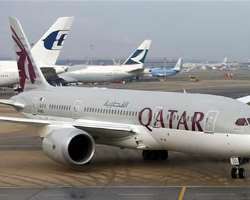 Qatar Airways had to forego $200 million in lost revenue up until April 2013 because of the grounding of Boeing's (BA.N) 787 planes, the airline's Chief Executive Akbar Al Baker said on Monday.
The airline has said it will receive compensation from Boeing for the grounding of its 787 Dreamliners after U.S. regulators ordered the grounding of the plane on safety concerns.
Qatar Airways has now returned the aircraft to service after a break of three months.
REUTERS