Nigeria Begins Mobile Number Portability Scheme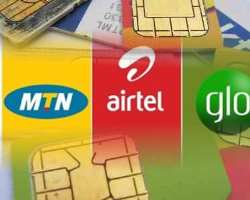 SAN FRANCISCO, April 22, (THEWILL) – Nigeria Monday introduced the mobile number portability (MNP) initiative reaching another milestone in the rapidly growing and expanding telecommunications market.

The new scheme will allow GSM mobile phone subscribers freedom to choose the service provider they want and still retain their number.

The MNP allows a subscriber move freely from one GSM telephone company to another while retaining his/her number.

The telecoms sector regulator, the Nigerian Communications Commission (NCC)
kicked off the initiative at an event in Lagos, Monday.

The Executive Vice Chairman of the NCC, Dr. Eugene Juwah, said the MNP would deepen and make the telecoms sector more competitive while offering subscribers access to innovative and affordable services.

"The vision of the commission is not only to provide access to telecom services to Nigerians at affordable cost but to also to continue to provide the required stimulus and appropriate environment for the introduction of innovative services that will impact on quality telecoms service delivery.

"Our mobile subscriber numbers have become our identity and in most cases, we are required to provide our mobile (telephone) numbers while filling out forms in opening bank accounts, making hotel and airline bookings.

"With the launch of MNP today, consumers of telecommunications services will no longer need to acquire new numbers in order to move from one network service provider to another. They will simply take along their existing numbers along with them to any network of their choice. The power and freedom of choice will, henceforth, rest with the consumer. If a consumer is dissatisfied with the quality of services being provided by a service provider, s/he can simply port out of that network to any network of his/her choice without losing his/her subscriber number," Dr. Juwah said.

There are four GSM companies presently operating in Nigeria – Glo, MTN, Airtel and Etisalat.

Subscribers have often expressed their frustration with the very poor telecoms services from the GSM companies especially with leading telecoms service provider, MTN, which was recently fined N90m for poor quality of service for the period July to December 2012, by the NCC.