PLEASE HELP FIND THE MISSING N458M FROM IMO STATE TREASURY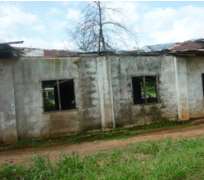 THIS IS TO INFORM THE GENERAL PUBLIC THAT THE SUM OF N458, 000,000.00 IS MISSING FROM THE TREASURY OF IMO STATE GOVERNMENT OF NIGERIA. IMO STATE HOUSE OF ASSEMBLY ALLEGED THAT THE MONEY WAS PAID TO SIR JUDE AGBASO THE FORMER DEPUTY GOVERNOR OF IMO STATE AS BRIBE BY MR JOSEPH DINA THE MANAGING DIRECTOR OF JPROS. BUT SIR JUDE HAS VEHEMENTLY DENIED THAT THE MONEY WAS IN ANY WAY PAID TO HIM.
BUT A PATROTIC SON OF IMO STATE, CHIEF MARTIN AGBASO (JUDE AGBASO'S ELDER BROTHER) SAID RECENTLY AT A NEWS CONFERENCE IN LAGOS THAT THE MONEY HAS BEEN TRACED TO BANK ACCOUNTS IN LEBANON AND DUBAI BELONGING TO JPROS, A CONTRACTING FIRM IN IMO STATE.
ACCORDING TO HIM, MR JOSEPH DINA A LEBANESE NATIONAL AND MR MACDONALD AKANO, GOVERNOR ROCHAS OKOROCHA'S SPECIAL ASSISTANT AND CHAIRMAN COMMITTEE ON MONITORING AND IMPLEMENTATION OF ROAD PROJECTS ARE DIRECTORS IN JPROS.
AS AT THE TIME OF WRITING THIS APPEAL, NEITHER THE EXECUTIVE ARM OF THE GOVERNMENT NOR THE DIRECTORS OF JPROS HAVE DENIED ANY KNOWLEDGE OF THE MISSING N458, 000,000.00
FOR YOUR SAFETY, IF YOU FIND THE N458, 000,000.00 IN YOUR AREA, PLEASE DO NOT TOUCH OR GO NEAR IT, IT IS DANGEROUSLY 'JPROSED'.
IF YOU KNOW THE WHEREABOUT OF THE MISSING MONEY ANYWHERE IN THE WORLD, PLEASE HELP IMO STATE PEOPLE, CALL EFCC, ICPC OR RETURN THE MONEY TO THE RIGHTFUL OWNERS - PENSIONERS, UNPAID TEACHERS, UNEMPLOYED YOUTHS, STUDENTS, OKADA RIDERS, TRUCK PUSHERS, WIDOWS AND WIDOWERS, THE POOR AND SHORT-CHANGED PEOPLE OF IMO STATE.
THANK YOU FOR YOUR HELP.
SIGNED
SAM ASOLUKA
[email protected]