UN FORUM: FG, STAKEHOLDERS TO BRAINSTORM OVER NATIONAL REPORT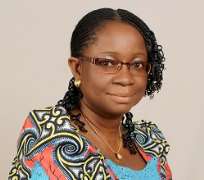 The Office of the Senior Special Assistant to the President on Millennium Development Goals, OSSAP-MDGS will hold a national workshop for the preparation of a national report that will be presented by the Nigerian Country team led by Dr. Precious Gbeneol, Senior Special Assistant to the President on MDGs as Nigeria's National Voluntary Presentation, NVP at the High Level Substantive Session of the Economic and Social Council (ECOSOC) during the Annual Ministerial Review (AMR) in Geneva in July, 2013.
Mrs. Kene Offie, Deputy Director, Communications OSSAP-MDGs who revealed this in a statement, said the workshop will hold between 4 to 5 April and the Chida International Hotel in Abuja.
According to Offie, critical inputs from stakeholders from cross-cutting sectors locally and from the relevant United Nations entities will form the core contents of the NVP to be delivered at the ECOSOC forum.
The workshop, which is being organized in collaboration with the Ministry of Science and Technology and the Ministry of Culture and Tourism will have a keynote address delivered by the Minister of National Planning, Dr Shamsuddeen Usman. It will also have in attendance representatives from the 36 states and FCT, stakeholders in the related sectors and members of the public to ensure inclusive deliberations.
Nigeria, the only country invited to the forum from Africa has in line with the theme of the international event, already indicated that it will highlight its use of science and technology, especially, the Nigerian MDGs Information System it developed in conjunction with the Earth Institute of Columbia University and United Nations Country Team as a guide for the investment of the annual USD1bn negotiated as Debt Relief from the Paris Club for pro-poor activities in the report it will present to the forum.
"While emphasis will be placed on the accomplishments and challenges encountered in the implementation of National Development Strategies and Policies as stated in the guidelines for the preparation of the National Report, we intend to highlight the utility of the Nigerian MDGs Information System in both the Report and the National Voluntary Presentation as a crucial tool that has had impact on the implementation of Internationally Agreed Development Goals (IADGs), including the Millennium Development Goals in Nigeria", Gbeneol said.