Andy Uba Is Satisfied With Loss - Source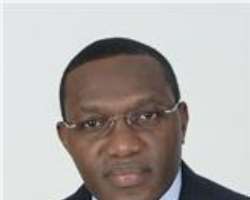 San Francisco Feb 09, (THEWILL) – A source very close to Dr. Andy Uba, one of the contestants at Saturday's Anambra governorship election told THEWILL that Uba is satisfied with his loss at the poll because Professor Charles Soludo also lost and incumbent governor, Peter obi won. The source who opted to be anonymous said though Uba had gone into the election to win, he also ran to ensure that Professor Charles Soludo did not win the election.
Continuing, the source said Uba was disappointed in Soludo, whom he helped become governor of the central bank. Uba's grouse with Soludo started after the Professor began positioning himself to become governor of the state under the Peoples Democratic Party, PDP, a platform which Uba had coveted for years. Soludo was eventually imposed as the party's candidate, which prompted Uba's decampment to the Labour Party (LP).
"Andy Uba is satisfied with his loss and Obi's win, in fact, he is very happy that Obi won. He went into the election hoping to win, but also to make sure Soludo didn't win. Since he didn't win, and Soludo didn't win, it's also a victory for him. He comes home satisfied and a happy man.
"Soludo is an ingrate, since Andy Uba made him governor of the CBN, he should never have contest against him in the PDP. Obi's victory and Soludo's loss is a victory as far as Andy Uba is concerned. Ogbulafor and the PDP should learn from this, imposition of candidates does not work anymore," the source added.
Andy Uba was at the Governor's Lodge on Monday to congratulate the incumbent governor on his win at the poll and promised to support his administration in whatever way he could.
|
Article source