SECURITY COUNCIL COMMITTEE CONCERNING SUDAN UPDATES TRAVEL BAN, ASSETS FREEZE LIST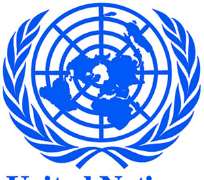 NEW YORK, March 14, 2013/African Press Organization (APO)/ -- On 11 March 2013, the Security Council Committee established pursuant to resolution 1591 (2005) concerning Sudan approved the updates, as underlined below, to the four existing entries on its List of Individuals Subject to the Travel Ban and Assets Freeze.
LAST NAME
FIRST NAME
ALIAS
DATE OF BIRTH/ PLACE OF BIRTH/ NATIONALITY/ RESIDENCE
PASSPORT/ IDENTIFYING INFORMATION/STATUS
ELHASSAN
Gaffar Mohammed
Gaffar Mohmed Elhassan
24 June 19532
Resides in El Waha, Omdurman, Sudan.
Retired from the Sudanese Army.
Ex-serviceman's identification card no: 4302
HILAL
(Sheikh) Musa
Member of the National Assembly of Sudan. In 2008, appointed by the President of Sudan as special adviser to the Ministry of Federal Affairs.
SHANTRIF
Adam
Yacub
Adam Yacub Sharifnt, Adam Yacoub
Circa 1976
Reportedly deceased on 7 June 2012
BADRI
Gabril Abdul Kareem
General Gibril Abdul Kareem Barey
"Tek"
Resides in Tine, on the Sudanese side of the border with Chad
The updated List is accessible on the Committee's website at the following URL: http://www.un.org/sc/committees/1591/pdf/Sudan_list.pdf.