PIB Scales Crucial Second Reading In Senate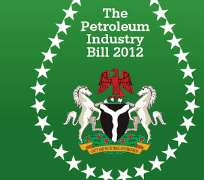 SAN FRANCISCO, March 07, (THEWILL) – The Petroleum Industry Bill (PIB) has scaled the crucial second reading stage at the Nigerian Senate thereby brightening its chances of being passed into law within a couple of months.
At Wednesday's debate of the Bill, senators were sharply divided along ethnic lines with northern senators opposing a couple of provisions in the Bill and Southern senators largely in support of the contents as tabled.
The Senate Thursday afternoon approved the Bill for the Committee Stage where it is expected to be perfected and tabled for a vote.
The committee is chaired by Senator Emmanuel Paulker, the Senator representing Bayelsa Central at the Senate.
More soon…