50 years of diplomatic relations between Austria and Algeria / Condemnation of any kind of terrorism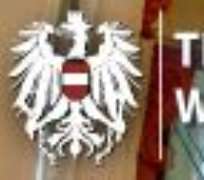 VIENNA, Austria, January 28, 2013/African Press Organization (APO)/ -- Algeria and Austria are currently celebrating the start of their diplomatic relations 50 years ago. The prelude to the celebrations was a political and economic seminar held in Algiers on 17 January; further events are to follow. Algeria is an important political and economic partner of Austria, and it is a country that plays a central role in maintaining the stability of North Africa.
The terror attack at In Amenas, with its many victims, has clearly shown that international terrorism does not stop at any national boundaries and that it targets key economic activities that are significant for the energy supply of Europe. An Austrian citizen was also taken hostage in this attack; to the great relief of his family and friends, this person returned home unharmed last week.
Austria extended its thanks to the Algerian government for its help in freeing the Austrian hostage and once again condemned terrorism in all its forms and manifestations. No matter what the political or ideological backgrounds, terrorist methods are never justified for the achievement of objectives. International cooperation in the struggle against terrorism is now more essential than ever before. The Vienna based UNODC and its Terrorist Prevention Branch (TPB) are doing very important work in this area.