Maduka Axed From Access Board As CBN Fines Bank For Making Fraudulent Loans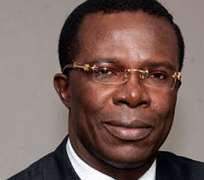 SAN FRANCISCO, January 27, (THEWILL) – The Central Bank of Nigeria (CBN) has forced Mr. Cosmas Maduka, the Managing Director of Coscharis group, out of his non-executive directorship position at Access Bank Plc.
The CBN also fined the bank N3 million naira for serially violating lending rules which put the bank and its shareholders at risk.
Mr. Maduka had previously stepped aside as director of the bank following the controversy that surrounded a N34.4 billion sour loan he obtained from the bank to finance the importation of petrol in partnership with Ifeanyi Ubah, the CEO of Capital Oil.
The CBN said Access Bank Plc contravened its rule which barred banks from lending not more than 10% of its paid up capital to directors or their affiliated companies. The CBN named two other Access Bank directors who were granted such loans as Mr. Gbenga Oyebode and Mr. Tunde Folawiyo.
"The bank contravened Section 20(1) of BOFIA, 1991, as amended by granting credit facilities to Westcom Group to the tune of N38.4 billion which was above its single obligor's limit of N36.4 billion.
"Contrary to the CBN circular No BSD/9/2004 of 16th July, 2004 which stipulates that credits to directors and their related companies shall not exceed 10% of the paid-up capital without the CBN approval, the bank granted to its following directors; Mr. Gbenga Oyebode, Dr. Cosmos Maduka and Mr. Tunde Folawiyo, facilities in excess of ten percent of its paid-up capital without the necessary regulatory approval. Consequently, penalties totaling N3, 000, 000.00 is imposed on your bank for the above infractions," the CBN said in a letter to the bank.
Access Bank had in a statement to the Nigerian Stock Exchange (NSE) a few days ago announced Maduka's "retirement" from the board of the bank, saying his "retirement" is sequel to his completion of the maximum 12 year term as provided by CBN's Code of Corporate Governance for banks."