40M Nigerians Keep Money Under Their Beds--Varsity Don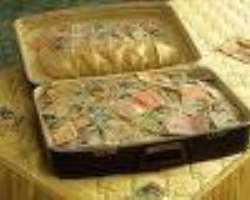 Prof. Adamu Idama of Federal University of Technology, Yola, (FUTY) has said that in spite of modern banking, more than 40 million Nigerians still keep money under their beds.
Idama made the remarks on Saturday in Yola as part of th activities to mark the 50th anniversary of the Central Bank of Nigeria (CBN) by the Yola branch of the bank.
He said that those involved in such practices were ignorant of the modern banking system.
He also said that the fraudulent nature of some of the banks before it was sanitised by the apex bank also contributed to such primitive practices.
Submit an Article
Idama, who urged the CBN to set out measures for effective regulation of the banking sector, also called for awareness in the rural areas in order to stem the ugly trend.
He pointed out that in spite of the present of modern banking system barter trade which existed in the primordial period was still being practised in Ibi Local Government Area of Taraba State.
Also, the Yola Branch Controller of the Bank, Mr Ishaku Jatau, said that the Yola branch which serves Adamawa and Taraba States was established in 1981.
Jatau announced that the Jalingo branch in Taraba State would soon be opened as management of the bank was working hard to ensure its completion.
He noted with dismay the non-existence of Bureau-de-Change which he described as an important economic growth catalyst in the two state that has prevented interested persons to access foreign currencies.
Jatau urged the two states to assist businessmen within the area to ensure the establishment of one Bureau-de-Change each in their states to boost economic activities in the state.
.

|
Article source