Bayelsa Speaker's Mother Kidnapped By Gunmen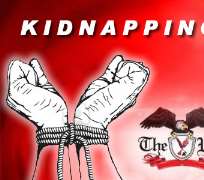 SAN FRANCISCO, January 14, (THEWILL) – Gunmen early Monday morning abducted the aged mother of the Speaker of the Bayelsa State House of Assembly from her Korokorosei home in the creeks of Bayelsa State.
Witnesses said Mrs. Betinah Okunwa Benson was forcefully removed from the residence at about 12.30am and bungled into a speedboat by her abductors who also reportedly shot sporadically into space to scare off neighbours.
Kidnapping for ransom is a popular trade in the Niger Delta area which hosts all Nigeria's oil wells.