Another Nollywood Actor Kidnapped, Abductors Demand N100m Ransom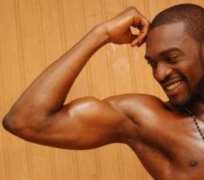 The business of kidnapping seems to be the booming industry to some hardened individuals who feel it is the best way to make money to squander during this yuletide season. Just within two weeks, three high profile cases of kidnapping is now being recorded in the eastern part of the country including Delta State.
Two Sundays ago, the mother of Nigeria's Finance Minister was kidnapped which put Nigeria in the international media radars. Just few days after the release of Prof. Okonjo, mother of Dr. Ngozi Okonjo-Iweala, Nollywood actress and Special Assistant to Imo State governor, Nkiru Sylvanus was kidnapped exactly a week after Prof. Okonjo was abducted.
Another news coming from the film industry is that Nkiru Syvalnus' friend, Kenneth Okoli, who they both took a picture together a day before the former was kidnapped, has now been abducted by some unidentified men.
Kenneth, who was the first runner-up of Mr Nigeria 2010, was reportedly kidnapped today in Owerri, Imo State. We now hear that his family has been contacted and a ransom of N100million has been demanded for his release, same as Nkiru's. We are yet to confirm this demand as at press time.