Ondo Assembly blacklists bank, State Govt. commends Step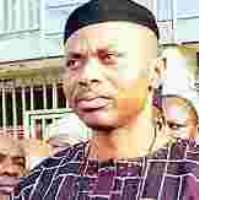 In another good step to ensuring discipline, transparency and accountability in governance, the Ondo State House of Assembly last week gave a directive that the state government and all its agencies should stop all transactions and businesses with FCMB, Akure for alleged breach of banking regulations in transaction.
The resolve was made by the State Assembly in Akure while adopting the recommendations of the committee on Public Accounts that investigated the alleged 'secret account' the present administration accused its predecessor of operating with the FCMB, Akure.
Indications emerged that the former Coordinator, Multilateral Relations Unit of the Governor's Office, Mr. Bode Obolo, had operated a state government account with the bank without authorization. He had, therefore, been banned from holding political or public office in the state in the next 10 years, being penalty for his gross misconduct.
It was further made public that the Assembly resolved that Obolo, who never appeared before the committee, should be declared wanted, arrested and be prosecuted by law enforcement agencies.
In addition, the former coordinator had also been asked to refund N12,452,000, being the unaccounted balance of the state counterpart funding to UNDP Assisted Project in the state and another N13,598,754, unauthorized disbursement of government money. The House had also resolved that UNDP Programmed Accountant, Mr. R.D. Olutimehin, (first name not given) should be relieved of his duty in the state civil service for alleged conspiracy, negligence of duty and gross professional misconduct.
It added that the state Head of Service should issue a strong warning to all staff of Multilateral Relation Unit (MRU), particularly the Project Director, the Director of Finance and Administration, the Unit Accountant and the Internal Auditor.
According to the Speaker of the House, Hon. Taofiq Abdulsalam, he said the Accountant-General of the state and the Ministry of Finance should be warned to be alive to their responsibilities. He said the committee, headed by Mr. Niyi Adebusoye, pointed out that the government account in question was not secret but an unauthorized one fraudulently operated by Obolo at the bank.
After the change of baton in the Ondo state leadership, the Commissioner for Information, Mr. Ranti Akerele, had accused the former Governor Olusegun Agagu administration of operating a 'secret account' with public fund in millions of naira in a bank. Available records in the public domain revealed that the Assembly's committee had earlier investigated the allegation and reported to the House that there was nothing like secret account. The speaker ordered re-investigation after Governor Segun Mimiko had disclosed some facts about the transaction in a public broadcast to the people of the state.
However, the state government last Friday commended the state House of Assembly for conducting an independent investigation into the alleged secret accounts.