IMF Executive Board Completes Second Review Under ECF Arrangement for Côte d'Ivoire and Approves US$ 99.8 Million Disbursement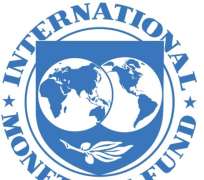 ABIDJAN, Côte d'Ivoire, December 3, 2012/African Press Organization (APO)/ -- The Executive Board of the International Monetary Fund (IMF) today completed the second review of Côte d'Ivoire's economic performance under the program supported by Extended Credit Facility (ECF)1 . Completion of the review enables the immediate disbursement of an amount equivalent to SDR 65.04 million (about US$99.8 million). This will bring total disbursements so far under the arrangement to an amount equivalent to SDR 211.38 million (about US$324.4 million).
The Executive Board approved the ECF arrangement on November 4, 2011 in a total amount equivalent to SDR 390.24 million (about US$ 598.9 million), representing 120 percent of Côte d'Ivoire's quota in the IMF (see Press Release No. 11/399).
Following the Executive Board's discussion of Côte d'Ivoire, Mr. Naoyuki Shinohara, Deputy Managing Director and Acting Chair, made the following statement.
"Recent economic performance in Côte d'Ivoire has been strong. Economic activity has rebounded more strongly than projected following the contraction in 2011, with GDP now expected to increase by some 8½ percent in 2012 with modest inflation. Program performance through June 2012 under the Extended Credit Facility arrangement was satisfactory, with all performance criteria met and solid progress having been made in implementing structural reforms, despite some delays in energy sector reform. The successful completion of the cocoa sector reforms will contribute to increasing the purchasing power of farmers and reducing rural poverty.
"The growth outlook through 2013 is favorable, as momentum in 2012 is expected to carry over. The authorities' ambitious investment plan for 2013 should stimulate and enhance private investment, and maintain economic expansion. However, the magnitude and pace at which private sector engagement will materialize are critical, and would determine growth prospects.
"The 2012 fiscal program takes into account favorable developments observed to date on the revenue side and new expenditure needs. For 2013, the revenue forecast is in line with the program's growth assumptions, yet appropriately cautious. At the same time, current expenditure is to be contained to make room for increased public investment, as well as urgent social needs and pro-poor spending. The authorities are also taking steps to reinvigorate the delayed structural reforms, including in the energy sector and public banks, while continuing to strengthen overall debt management. These measures, together with addressing the challenge of creating a lasting peace, should help smooth implementation of the authorities' National Development Plan," Mr. Shinohara added.
1 The Extended Credit Facility (ECF) is the IMF's main tool for medium-term financial support to low-income countries. Financing under ECF currently carries a zero interest rate, with a grace period of 5½ years, and a final maturity of 10 years.