Affordable GammaKnife surgery India With Travcure Medical Tourism Consultants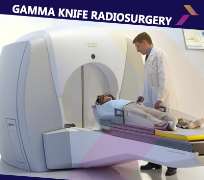 GammaKnife surgery is also called painless Therapeutic Radiology and Stereotactic Radiosurgery.
It is very effective for treating conditions like:
Brain Tumor
Brain Cancer
Parkinson's disease
Arteriovenous Malformations
Trigeminal Neuralgia
Acoustic Neuroma
Pituitary Tumor
Meningiomas
Epilepsy
It is a complete bloodless procedure that shoots a beam of high intensity gamma rays to kill cancer cells located in the complex part of the brain. These finely focused rays do not destroy surrounding healthy tissue. This makes gammaknife surgery the most chosen procedure among the surgeons. The gammaknife centers in India are located at places like Mumbai, Chennai, Bangalore, Hyderabad, New Delhi and Kolkata. The surgeons are specialized in performing the gammaknife procedure. Patient can rely on both,doctor as well as technology, because the procedure is safe and reliable. The price of the treatment is very affordable in India compared to western countries. The medical package offered by Travcure is very reasonable that includes hospital admission fees, doctor fees, medicines & treatment cost, post care services, accommodation, exotic sightseeing and other miscellaneous.
You can get more details in this concern by visiting: https://travcure.com/enquiry-form/ . You can send your queries at: [email protected]. You can also make a phone call to us at: +918600044116 / +919766217000